Stainless Steel Rhinestone Bracelets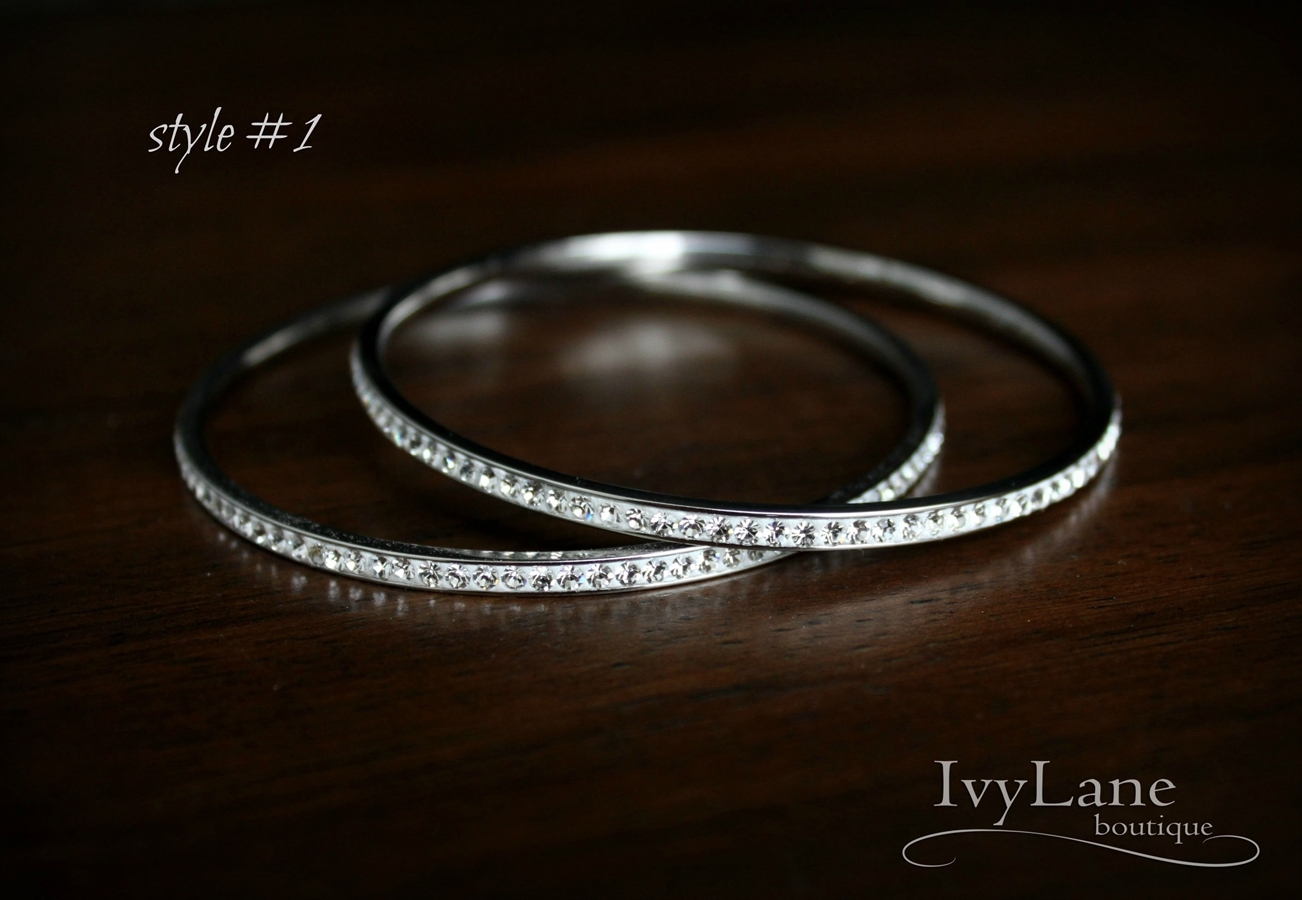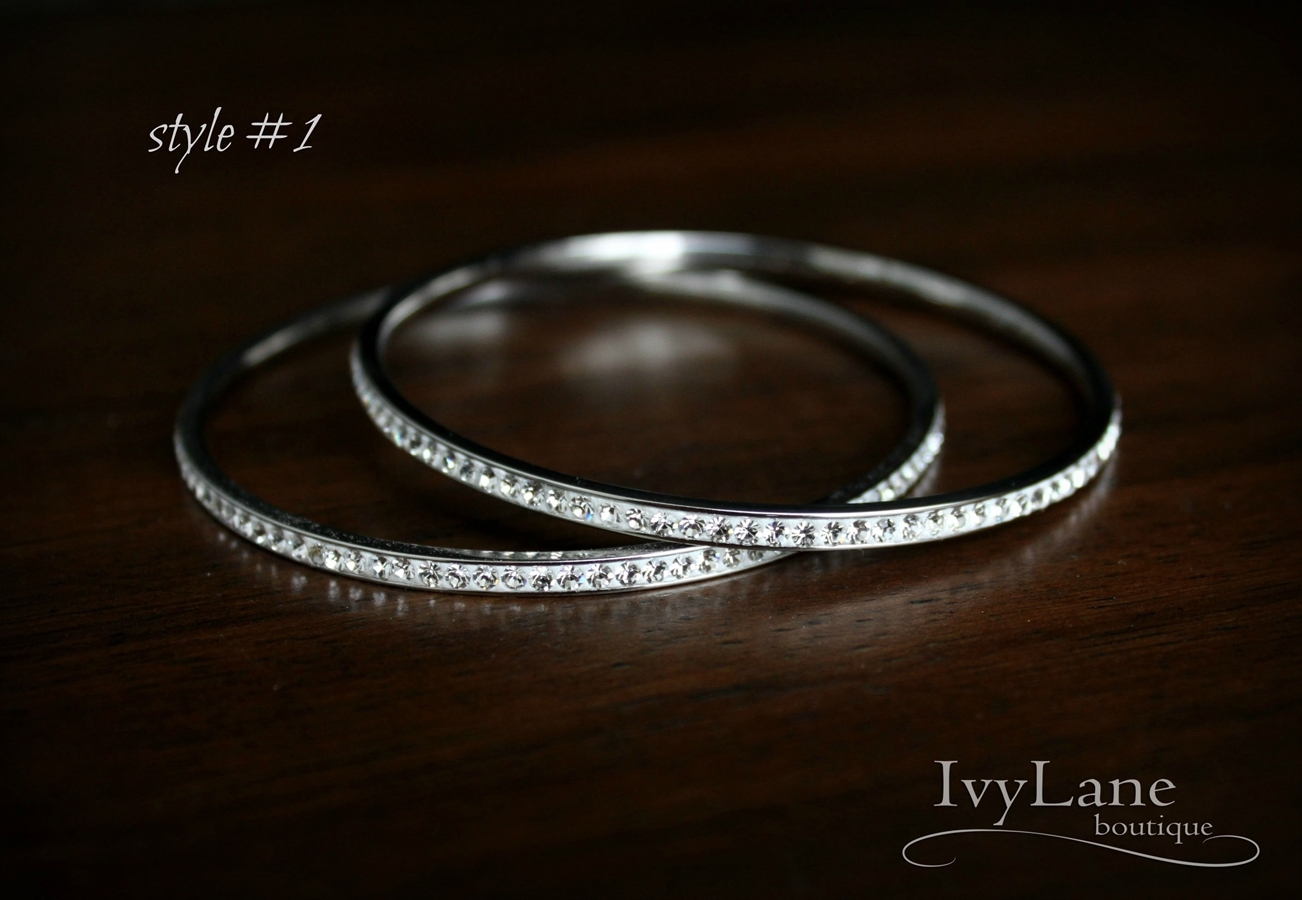 Stainless Steel Rhinestone Bracelets
These exquisite Stainless Steel Rhinestone Bracelets are an adorable addition to any outfit! Made of stainless steel and dotted with bright rhinestones, they are sure to add just the right amount of sparkle! These are great quality and the stainless steel won't rust or tarnish. They are darling worn one at a time, stacked together, or even paired with a watch and other bracelets. Perfect for everything from your most casual outfit to your dressiest attire. They'll be super cute however you choose to wear them!
Available in 5 styles:
Style #1: Single Row Rhinestone Bracelet (2): Order this bracelet and we'll send you two! They are petite and pretty and look beautiful paired with our other Rhinestone Bracelets! No hinge, 1/8" wide, 2.5" inner diameter.
Style #2: Three Row Rhinestone Bracelet: Three rows of sparkly rhinestones adorn this beautiful bracelet. It's gorgeous paired up with other bracelets, one of our personal favorites! No hinge, 1/4" wide, 2.5" inner diameter.
Style #3: Rounded Rhinestone Bracelet: The outer edge of this gorgeous sparkly bracelet is rounded, making the rhinestones pop! No hinge, 1/4" wide, 2.5" inner diameter.
Style #4: Large Rounded Rhinestone Bracelet: If you're looking for major "Wow!", this is your bracelet! This bracelet is seriously adorable and extra sparkly with rounded edges and lots of rhinestones (7 rows)! No hinge, 1/2" wide, 2.5" inner diameter.
Style #5: Hinged Rhinestone Bracelet: This bracelet is oval shaped and has a hinge, making it easy to put on or fit over larger hands, also a great shape for smaller wrists! 3 rows of rhinestones wrap more than half way around this beauty. Hinged, 5/16" wide, inner diameter 2.5" by 2.125".